1320 Performance Diff & engine mount kit for 02-06 CRV 03-06 Element Manual 65A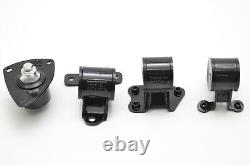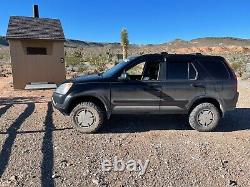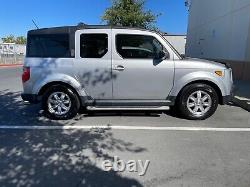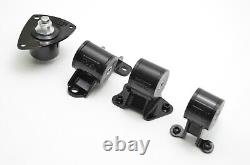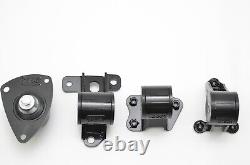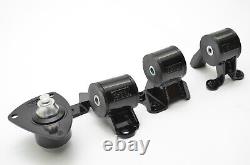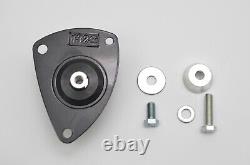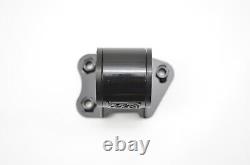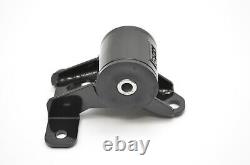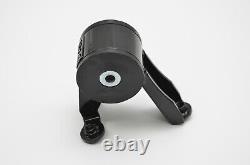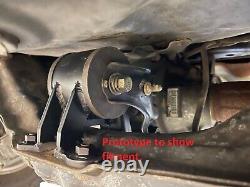 On the Manual transmission mount we have seen 1-2mm difference between chassis to chassis so on the transmission mount some times you might need to make a 1-2mm adjustment to the top bolt by using a drumel to drill. 1320 Performance engine mount kit and rear Diff mount for CRV and Element.
This mount kit is Specially made for the 2nd Gen Honda CR-V and 03-06 element. 65A stiffness up to 350HP please check our other listings for different stiffness. New motor mount break in period is 250-500 miles during break in period you will notice vibrations and noise that is normal for performance. Bushing after break in period the vibration will calm down but it will still be stiffer than stock motor mounts.
Please keep in mind that this is for Performance motor mount kit. It is strongly recommended that all installs be done by a mechanic or automotive specialist. PLEASE MAKE SURE THIS KIT FITS YOUR VEHICLE BEFORE BOLTING THEM IN PLACE. 1320 Engine Mounts are built for performance driving.
Although 1320 bushings are made to absorb engine vibration, you may still notice vibration depending on your engine's series and HP. 1320 Mounts removes the dampening oil containers harbored by OEM/Stock mounts.
By switching to stiffer mounts without the fluid reduces wheel hop and increases driving response. For minimal engine vibration please choose the 65A stiffness. 75A and 85A is very stiff to handle more power but you will experience more vibration that you might not like if your vehicle is a daily driver.

---